AfterClass
If you've never attended a Teacher Leadership Institute with the Arizona K12 Center, it may be hard to imagine an event so tailored to Arizona educators. Whether online or in person, the Teacher Leadership Institute provides a space for Arizona teacher leaders to come together, reflect on their practice, and inspire each other.
The 16th Annual Teacher Leadership Institute: Where Curiosity and Leadership Unite is set to be online from June 21 to 23. Along with breakout sessions led by our Arizona TeacherSolutions Team and the inspiring stories of our Teacher Leader Spotlights, each summer's Teacher Leadership Institute includes general sessions led by outstanding educators from across the country and beyond! Meet this year's three general session facilitators!
Dr. Gholnecsar "Gholdy" Muhammad
Gholdy Muhammad's book, Cultivating Genius: An Equity Framework for Culturally and Historically Responsive Literacy, was published at the beginning of this year and has been getting lots of well-earned attention in education circles.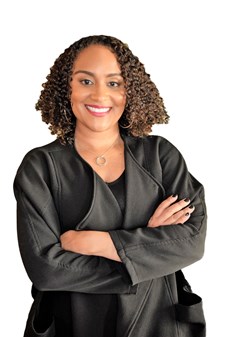 In Cultivating Genius, Muhammad presents her equity framework grounded in history and cultural revelvancy focusing on four learning goals: identity development, skill development, intellectual development, and criticality. Teaching from this framework "is essential for all young students, especially students of color, who traditionally have been marginalized by learning standards, government policies, and school practices."
As the publisher notes, "When these four learning pursuits are taught together —through the Historically Responsive Literacy Framework— all students receive profound opportunities for personal, intellectual, and academic success. Muhammad provides probing, self-reflective questions for both teachers and students as well as bibliographies of culturally responsive text and sample lesson plans across grades and content areas."
Muhammad will build on those themes with us during the Teacher Leadership Institute this summer.
Muhammad is currently an associate professor of language and literacy at Georgia State University and the director of the Urban Literacy Collaborative and Clinic but spent the early part of her career as a middle school teacher and district curriculum director.
Trevor MacKenzie
You might have heard Trevor MacKenzie in a past 3Ps in a Pod education podcast episode (and be on the lookout for his return!) or at a past Arizona K12 Center event. Now, he's returning to address Arizona educators about inquiry during the Teacher Leadership Institute.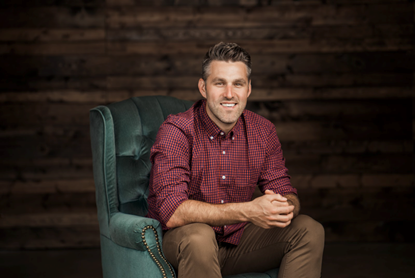 MacKenzie is an award-winning English teacher who believes it is a magical time to be an educator. MacKenzie is an inquiry practitioner currently teaching in the Greater Victoria School District in Victoria, Canada. His passion is in supporting schools in implementing inquiry-based learning practices. He is also a highly regarded speaker known for his heartfelt storytelling, kind demeanor, and student-first philosophy. 
MacKenzie's graduate research focused on identifying and removing the barriers to implementing inquiry-based learning in the K-12 setting and he continues to explore the role and impact of inquiry in education. He has two publications focused on that work: Dive into Inquiry and Inquiry Mindset. You can learn more about Trevor MacKenzie at trevormackenzie.com.
Jaime Casap
Jaime Casap is a world-renowned speaker and educator who also happens to call Arizona home.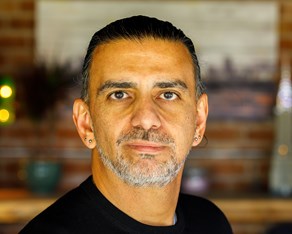 For 14 years, Casap embraced his role as Google Education Evangelist and helped school systems, educational organizations, and individual educators improve how they offered education. He has continually worked toward more equity in education but, in a video Casap shared a few days after leaving Google this past year, he explains that he now especially wants to focus on how to work toward more diversity, equity, and inclusion in education to support more students who grew up like he did becoming changemakers.
With Jillian Roberts, Casap is also the author of On Our Street: Our First Talk about Poverty. He also continues to teach at Phoenix Coding Academy.
Be sure to claim your spot at this summer's Teacher Leadership Institute to hear from these three outstanding facilitators and to experience so much more. Register for the 16th Annual Teacher Leadership Institute, June 21 to 23, 2022, at this link.