Professional Learning Plan
What is the Arizona K12 Center Professional Learning Plan?
The Arizona K12 Center Professional Learning Plan challenges systems to depart from traditional goal-setting practices and consider new ways of aligning professional learning to the needs of educators, students, and communities. The Professional Learning Plan outlines an inquiry process for learning communities that encourages and supports educators as they engage in and reflect on the impact of their learning, evidenced by student learning and growth.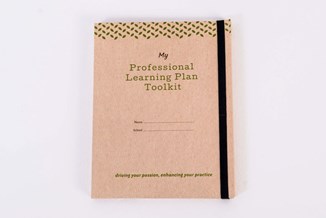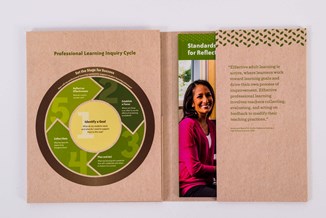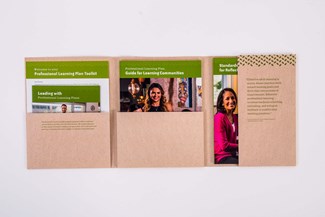 In this convenient toolkit, you will find:
Guide for Learning Communities: A step-by-step guide containing reflective questions, collaborative protocols, and activities for team development that follow a sequence to engage teams on a path toward collaborative inquiry.
Reflective Tool: A writing space to document professional learning goals, areas of focus, a plan for professional learning activities, resources, timelines, data collection and analysis, and reflection.
Standards Continuum Guide for Reflective Teaching Practice: A comprehensive exploration of the inTASC Model Core Teaching Standards, including reflective questions and a thorough self-assessment along a continuum of growth and development.
$18
"As a staff developer/mentor, I use the Professional Learning Plan to enhance and improve my work with various teacher groups including the admin team, PLC, instructional leaders, and new teachers. We are making sure that reflective practice is part of our school's DNA and our goal is to have PD to always be looked at as an opportunity."
Monique Mogro
Phoenix Union High School District