Beginning Teacher Series: Meet, Mingle, and Learn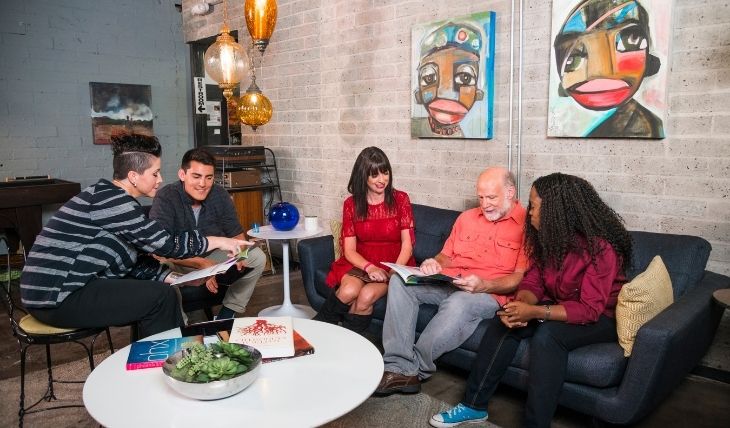 Meet, Mingle, and Learn - Join us for community, food, and learning! Our networking events are created with you in mind. Connect with other beginning teachers as you learn more about the community around you and how they can support you as an educator. These networking events are something to look forward to at the end of long week. We can't wait to meet, mingle, and learn with you!
August 27, 2021- Build Your Professional Network
Speaker: NBCT Network Members
As educators know from experience, more minds do have the power to create magical results, and making connections with fellow educators could allow relationships to form that will change education for the better. Join in on conversation with Arizona National Board Certified teachers who are passionate about your areas of interest.
December 3, 2021- Community Resources
Speaker: TBD
Have you ever wondered what community organizations can support you and your classroom?  Join us as we learn about resources for the education community. You won't want to miss this opportunity to connect with other beginning teachers.
February 11, 2022- The Importance of Teacher Self Care
Speaker: TBD
Teacher self-compassion and care is important in avoiding burnout and relieving stress. Let's talk about practices that you can easily incorporate in your daily routine. Whatever strategy you choose, taking care of yourself first ensures a happier classroom culture.
April 29, 2022- Understanding Your Professional Future
Speakers: TBD
As an Arizona educator, it is important to think about your professional future. Do you understand the aspects of your finances and retirement? Have you wondered about maintaining your teaching certificate or the services provided by the Arizona Department of Education? Join us for conversation as we look into resources that could impact your future.

We will build community by
Networking with other beginning teachers
Connecting to a community resource that can be used in our classrooms
Have fun learning about what is happening in other classroom spaces
Additional Information
All times listed are in MST/Phoenix, AZ time.
---