Fueled for Success: What Culturally Relevant Pedagogy Means in Today's Classrooms (Online)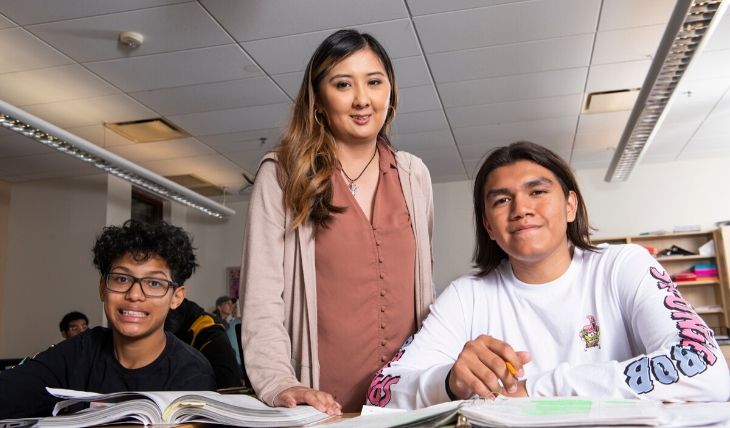 We are here to support you as you step into your classroom for the first time as a professional educator! The Fueled for Success series is an excellent opportunity for Northern Arizona University students preparing to be teachers. Our sessions are designed to support the transition between pre-service to practicing professional. Together, we will cover topics pertinent to the beginning of the school year and how to navigate your first teaching experience. 
Educators today routinely hear the phrase "culturally relevant." As teachers, we strive to ensure cultural relevancy through our work with students, colleagues, and in school communities. However, what does the term actually mean? What body of work can we reliably lean on to understand what that looks like in action? How do we focus our practices on developing relationships with and among our students in authentic and respectful ways while honoring the learning that also needs to take place? Bringing in their personal and professional experiences, along with credible sources, examples, and scenarios, 2019 Arizona Teacher of the Year Kareem Neal and beginning teacher mentor Jen Hudson, NBCT, will facilitate this interactive session with you, the pre-service educator, in mind.
Please contact Cecilia Calleros at ccalleros@azk12.org prior to March 16, 2021 if you require accommodations, such as closed captioning, for this virtual event.
Additional Information
Registration includes training and materials.

All times listed above are in MST.

---