Resources
The Arizona K12 Center and the Maricopa County School Superintendent's Office introduce the Engagement Toolkit.
Mar 08, 2021
Teachers' voices are needed now more than ever, and we are working to help elevate your voices.
In an effort to help teachers better engage and advocate for cornerstone topics in education, the Arizona K12 Center and the Maricopa County School Superintendent's Office worked together with a team of teachers from across Arizona to create the Engagement Toolkit. Housed on the Arizona K12 Center's website, the Engagement Toolkit brings together information and research related to decision-making, funding structures, and storytelling to help you feel confident and effective in sharing about your experience.
Maricopa County School Superintendent Steve Watson engaged in this project after hearing from teachers.
"I often hear from teachers about their need to have more information to better understand how decisions are made that impact their work," he says. "This toolkit not only empowers teachers with that information, but it also provides a network of support to amplify their collective teacher voice."
These resources in the Engagement Toolkit empower Arizona teachers to be better prepared to engage and advocate for themselves, their coworkers, and their students. This work allows teachers to confidently navigate the decision-making system, tell their stories, share their insight, and contribute to the change they want to see in Arizona and beyond. The Arizona K12 Center will also be rolling out associated learning opportunities in the coming months.
Arizona K12 Center Executive Director Dr. Kathy Wiebke, NBCT, points out how the toolkit's flexibility supports teachers in speaking out in different settings.
"The toolkit provides the foundation for teachers to strengthen their engagement and share their perspectives in a variety of ways," Wiebke says. "The resources in the toolkit were created by Arizona teachers and, as a result, are relevant to the context in which we all work. It provides teachers the tools and resources to amplify their voice and expertise as they advocate for the profession and their students."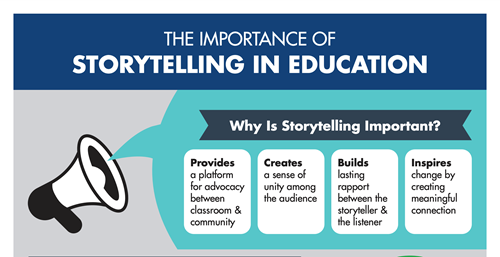 The Engagement Toolkit is divided into three areas. Decision-making includes information about Arizona education policy, key decision-makers, and what decision-making looks like at the school, district, county, and state levels. Resources related to funding provide you with an understanding of the multiple revenue sources, complex regulations about spending, and the multiple layers of decision-making in funding processes. The storytelling section includes articles and insight about the power of storytelling and how to best share your story with others.

Find it all at azk12.org/engagement-toolkit, and, if you are interested in helping expand the Engagement Toolkit or taking part in future related learning opportunities, check out the feedback survey at the bottom of the page.