3rd Annual ATA Beginning Teacher Institute: Humanizing Pedagogy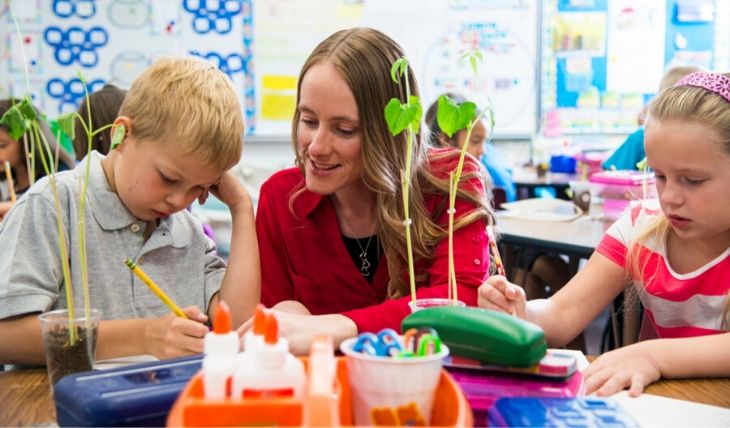 The ATA Beginning Teacher Institute is a professional learning opportunity for all Arizona teachers preparing for their first, second, or third year in the classroom. Specifically made for new teachers, this three-day event will set the stage for you to both learn and apply new strategies and to build community with other new teachers. Prepare for the new school year with learning that will include engaging breakouts, dynamic keynote speakers, workshop-style general sessions and opportunities to laugh, reflect, and connect.
Teachers will build community through:
Connections during breakout groups

Whole group debrief discussions

Time to reflect on what has been working and what can be refined as we move into the next school year

About This Year's Keynote Speakers:
Dr. Dominique Smith, Ed.D., Chief of Educational Services and Teacher Support at Health Sciences High and Middle College in San Diego. He is passionate about creating school cultures that honor students and build their confidence and competence. Smith's major area of research and instruction focuses on restorative practices, classroom management, growth mindset, and the culture of achievement. In addition to his school leadership responsibilities, Smith provides professional learning to K–12 teachers in groups large and small, on many topics that address classroom and school climate and organization.
Janet Wong is the 2021 winner of the NCTE Excellence in Poetry for Children award, a lifetime achievement award that is one of the highest honors a children's poet can receive. A former lawyer, she serves on the Yale Law School Executive Committee. Wong is the author of more than 40 books for children and teens on a wide variety of subjects, including writing and revision (You Have to Write), diversity and community (Apple Pie 4th of July), peer pressure (Me and Rolly Maloo), chess (Alex and the Wednesday Chess Club), and yoga (Twist: Yoga Poems). Her current focus (with colleague Sylvia Vardell) is pairing poetry with diverse and inclusive photographs to create a welcoming learning environment for all. 
Jonathon Hines attended Albany State University on a full athletic scholarship in basketball.  After graduating from Albany State, he went on to play professionally in South America (Peru). When he returned, he decided to go into the field of education because he was passionate about mentoring and working with children. Hines recently made history as the first African- American male to be named the Public School Pre-K Teacher of the Year for the entire State of Georgia. He has truly earned this title through his work and deeds. He is so honored to be chosen for this recognition and plans to use this platform to inspire other men to teach on the elementary level. He serves as one of two pre-kindergarten teachers at DeKalb County School District's Barack H. Obama Elementary Magnet School of Technology, the first public school in the Southeast named in honor of the 44th President of the United States of America.
Additional Information
Registration includes training, materials, Removing Labels book, breakfast (6/21, 6/22, 6/23), and lunch (6/21, 6/22). The Arizona K12 Center will book private sleeping room accommodations for the nights of June 21 and 22, only if you choose to register with accommodations(*).

**ATA Teachers: Arizona Teachers Academy Teachers can use the discount code BTI2023 for a registration discount. 

All times listed are in MST/Phoenix, AZ time.
---