Camp Plug and Play 15.0: Online Edition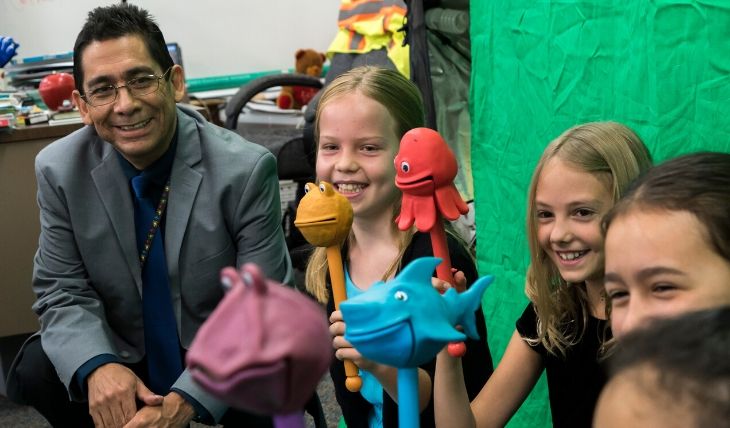 Has Camp Plug and Play been on your professional learning wish list? Are you looking to explore technology in a new and meaningful way?
If you answered yes to any of the questions above, we have amazing news for you!
In an effort to put the health and safety of leaders and learners first, we are opening up this annual event to be a FREE VIRTUAL 5-DAY EVENT this year. Join us for Camp Plug and Play 15.0: Online Edition!
This event will provide an opportunity for hands-on learning all about technology and how to use it to create engaging lessons that students want to learn and you are excited to teach. Topics to be covered include Sketchnoting, coding, using Google Suite tools to support lesson design and productivity, utilizing HyperDocs in your teaching, and creating media that will capture your students' interest.
We will begin our week with a keynote from an expert in Sketchnoting, Sylvia Duckworth. In addition to three learning sessions each day, we are also offering a Campfire Q&A to follow each session. Here you can ask facilitators questions, get feedback, and practice your new learning. The learning doesn't stop there! Join us on Tuesday and Thursday evening to hear from Tony Vincent, of Learning in Hand, where he will provide tips and tricks to ramp up your lessons through the use of technology!
This virtual opportunity is one that you don't want to miss! Get comfortable, grab your tech, and join us for Camp Plug and Play 15.0: Online Edition. 

By registering here, you will receive an email from Cecilia Calleros with instructions on how to register for individual sessions by the Friday of the week you registered starting May 18.

Additional Information
Please contact Cecilia Calleros at ccalleros@azk12.org prior to May 29, 2020 if you require accommodations, such as closed captioning, for this event.
---