Mentor Forum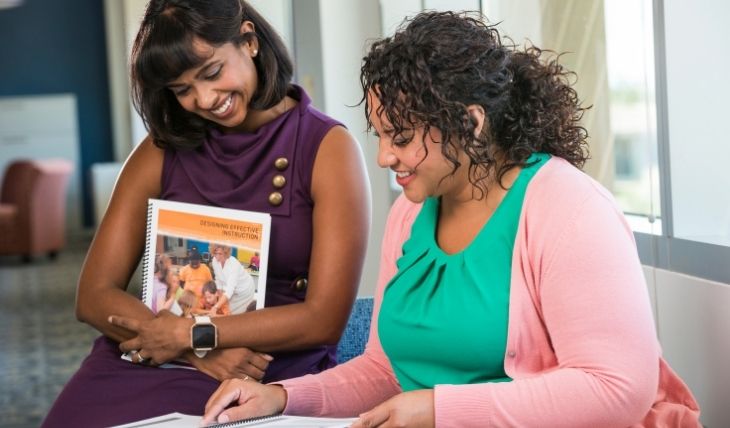 Mentor Forum fosters a community environment for practicing mentors by providing a venue to develop skills and understanding of adult learning, a key component of professional development. They also provide a professional learning environment where mentors can reflect on their own practice with support from colleagues. Participants connect new learning opportunities, in addition to revisiting questions around the mentor learning cycle. These forums allow mentors the opportunity to enter into problem-solving dialogue so that they can best assist the newest members of the profession.
Each Mentor Forum event is uniquely designed and tailored to provide current research and relevant topics directly related to the practice of mentoring.
Participants will:
Engage in community building through sharing practice.
Practice using the New Teacher Center Online Tools to support their mentoring practice.
Plan for data collection and goal setting showing impact of mentoring.
Role-play for practicing mentoring language and skills to support the beginning teacher.
Additional Information
Registration includes training, materials, and lunch on October 20, 2021 and March 30, 2022.
LOCATION:
August 31, 2021 (CONTINUING MENTOR FORUM PARTICIPANTS ONLY) - online
October 20, 2021 - Phoenix area
December 1, 2021 - online
February 9, 2022 - online
March 30, 2022 - Phoenix area
All times listed are in MST/Phoenix, AZ time.
---