GEAR UP Math Institute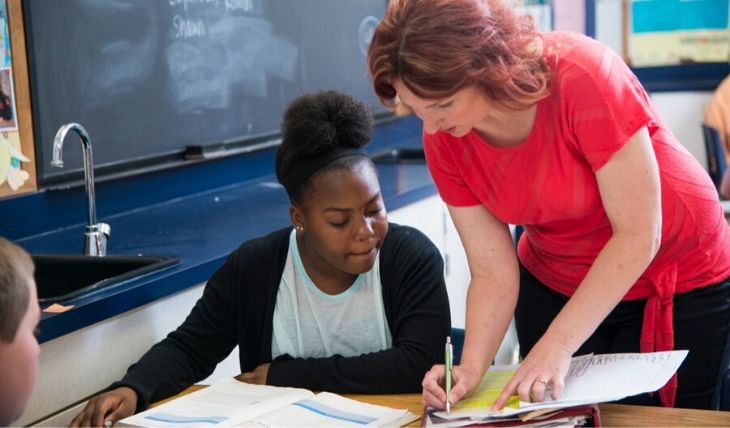 Are you a middle school or high school math teacher looking for ways to enhance and strengthen your pre-algebra or algebra tools and instruction? Are you seeking innovative ways to prepare students for Algebra I? We are excited to support the Arizona GEAR UP (Gaining Early Awareness and Readiness for Undergraduate Programs) grant and math teachers across the state with this high-quality, multi-day math training. Participants will have a chance to not only focus on their math instruction but also explore tools to synthesize and articulate their professional learning.

Every child deserves access to a quality education and the opportunity to earn a college degree. Arizona's economic prosperity depends on increasing the number of residents who have a degree or a workforce credential. Since 2000, Arizona GEAR UP has strengthened the pipeline leading to educational attainment on behalf of the State in two ways: One, by increasing high school graduation and post secondary enrollment for thousands of students from diverse communities across Arizona. And two, by leveraging resources to support Arizona's education priorities and expanding capacity to make local and state initiatives possible.

Day 1: Coherence Maps and Content (September 10, 2020) Online
The focus will be on helping educators better understand the needs of their learners and themselves through the use of the Professional Learning Plan and exploration of student data. Participants will explore coherence maps and content related to standards that support algebraic principles and understanding. Participants will also explore how social-emotional learning and awareness supports both students and adult learners.

Day 2: Best Practices and Pedagogy (October 29, 2020) Online
Participants will focus on pedagogy and practice as it relates to developing algebraic principles and thinking in students. There will be an emphasis on forming strong learning communities both among their students and their peers. Teachers will spend this time exploring how the why, what, and how of their practice connect to help students grow. 

Day 3: Assessment (February 2, 2021) Online
Participants will participate in an in-depth exploration into assessment to better understand the multiple methods, purposes, and approaches to assessment. Emphasis will be on alignment between goal setting, instruction, and assessment.

Day 4: Reflection and Next Steps (April 27, 2021) Online
Participants will reflect on the skills and knowledge gained, impact on student growth, and their ability to form successful learning communities. In this final session, participants will begin to initiate plans for the upcoming math institute to determine where to take the next steps of their learning.

Please contact Cecilia Calleros at ccalleros@azk12.org prior to April 9, 2021 if you require accommodations, such as closed captioning, for this virtual event.

Additional Information
Materials will be provided.

All times listed above are in MST.
---