National Board Institute (Virtual)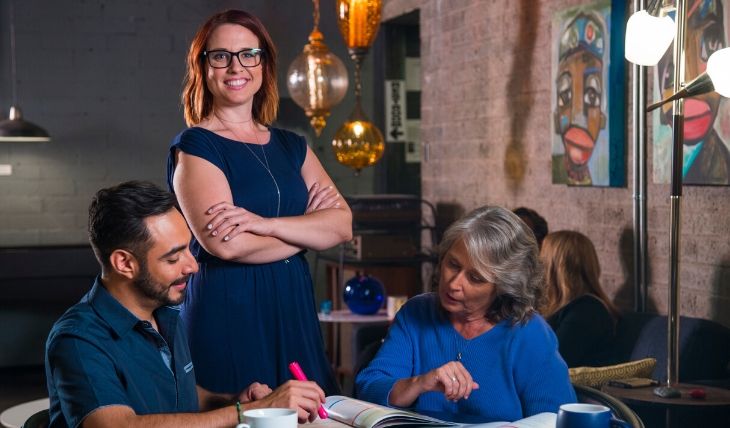 This two-day institute is designed for teachers seeking National Board Certification in the 2020–2021 school year. Completion of a Pre-Candidacy Class is a prerequisite for this institute. Participation at this event is required for those teachers seeking funding assistance from the Arizona K12 Center to pursue National Board Certification.

Seeking National Board Certification is a rigorous but worthwhile process. As you begin your National Board journey, you will undoubtedly have questions. By attending this institute, you will have the opportunity to work with an outstanding group of National Board Certified Teachers that comprise our faculty. You will dive deeply into the NBPTS standards to gain a deeper understanding of the process while working with educators from around the state who are pursuing Board certification.

Institute learning sessions will provide you the time and resources you need to feel confident and prepared to begin your candidacy. Portions of this event will be spent providing tips and strategies for analyzing student work, as well as ideas for how to better utilize the important NBPTS documents. We will also take a look at the roles writing and technology play in the process. In addition, we will provide tips on how to avoid some potential pitfalls, as you learn more about what to expect during the process.

Participants will gain:
A deeper understanding of the National Board Standards, the Architecture of Accomplished Teacher, Five Core Propositions, and the overall certification process.
A deeper understanding of the content and requirements of the NBPTS Portfolio components.
A plan for successful completion of the components.
Analysis of content and discourse needed for videotaping one's practice.
Analysis of the types of evidence needed in written commentary.
Additional Information
Registration includes materials and facilitator fees.

All times listed above are in MST.

---