17th Annual Teacher Leadership Institute: New Possibilities Through Connections and Experiences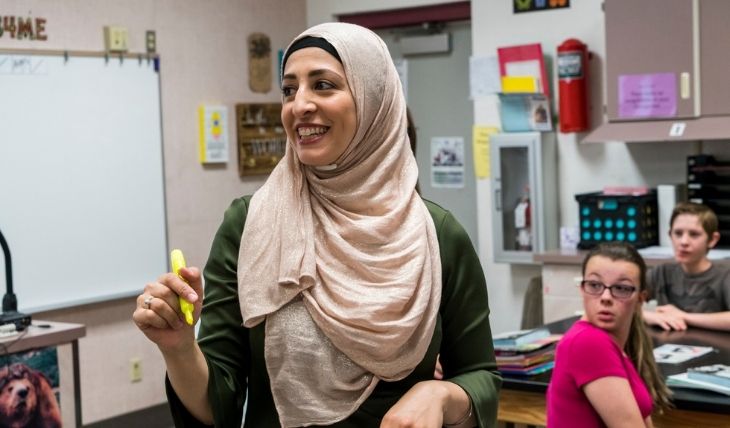 Join us for the 17th Annual Teacher Leadership Institute: New Possibilities Through Connections and Experiences. We will explore ways that we strengthen our learning communities through humanizing pedagogy, trauma-informed care, and understanding that the pursuit of learning comes with innovation and risk taking, which can be messy and challenging at times. Through these endeavors and productive struggle is where learning and growth take place leading to innovations that can strengthen our impact on students and the communities we serve.

We are thrilled to welcome Shane Safir and Dr. Jamila Dugan to this year's institute. On day 2  of the institute, they will support new ways of thinking about the data we collect, how a shift to "street data" can help us better inform our practices as well as exploring equity traps and tropes. On day 3, Shane will ask us to deeply explore how "equity work is first and foremost pedagogical" and rooted in student agency. Time and space for reflection and next steps will be provided so that you walk away with a deep understanding of street data and thoughts about your next steps.

Whether this is your first Teacher Leadership Institute or your 17th, you can always count on exceptional guest speakers, stories from inspirational teacher leaders from across Arizona, and new learning to re-energize your enthusiasm for the critical work of positively impacting students and your community. We encourage you to register today with your school or a district team.
Additional Information
Registration includes training, materials, the publication Street Data by Shane Safir and Jamila Dugan, breakfast (6/13, 6/14, 6/15), and lunch (6/13, 6/14). The Arizona K12 Center will book private sleeping room accommodations for the nights of June 13 and 14, only if you choose to register with accommodations(*).

**NBCT and MT: In-state National Board Certified Teachers and Arizona Mentor Teachers can use the discount code TLI22LEAD for a $50 discount.

All times listed are in MST/Phoenix, AZ time.
---