National Board Pre-Candidacy Class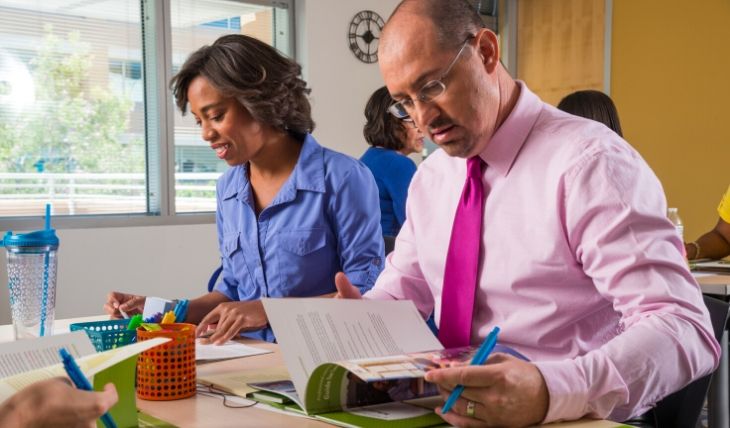 This is STEP 1 toward National Board Certification.

Winter Cohort: January 8-February 26, 2022 (Virtual)
Spring Cohort: March 26-May 14, 2022 (Virtual)
Summer Cohort: June 1-July 20, 2022 (Virtual)

*Please note, the first and final days of each round of the Pre-Candidacy Class have mandatory attendance. If you are unable to attend both days, you will need to attend at another time. Thank you for understanding.*

As a National Board candidate, you will engage in reflection about your practice, your accomplishments, and your professional goals. As a result of pursuing National Board Certification, educators often feel a renewed passion for their profession and a renewed commitment to the work. Prior to becoming a National Board candidate, the Pre-Candidacy Class, offered by the Arizona K12 Center, provides you with an opportunity to explore the National Board Professional Teaching Standards and the process of becoming Board-certified.

This multi-week online course will help participants build a system of support, while also understanding the foundation and process of National Board Certification. The coursework for pre-candidacy will happen in an online environment. You will meet your peers and instructors during week one, and then again at the conclusion of the course during the final week.

After participating in this course, you will be able to make the decision about when to pursue National Board Certification. You will understand what the certification process may entail. You will also have a better understanding of the documents, materials, and components set forth by the National Board for Professional Teaching Standards.

Participants will:
Become acquainted with the National Board for Professional Teaching Standards.
Dive into the National Board Core Propositions.
Gain an understanding of how to analyze the impact on students.
Obtain knowledge needed to make an informed decision about when to declare candidacy with the National Board.
Gain a better understanding of the National Board Certification process.
Additional Information
Registration includes training and materials.

All times listed above are in MST/Phoenix, AZ time.
---