Introduction to Instructional Rounds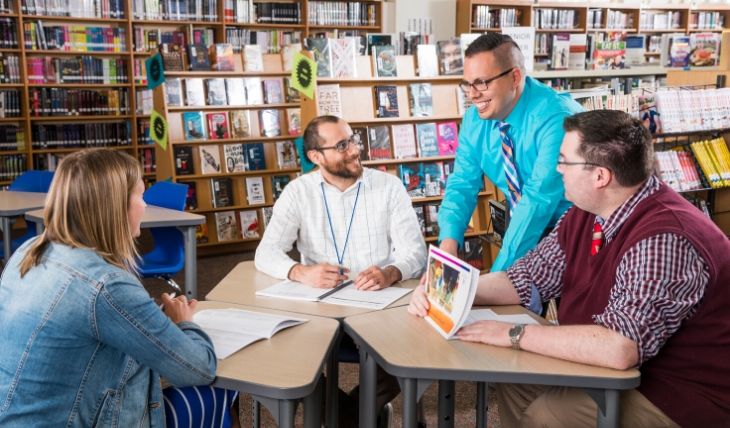 Instructional rounds — a practice adapted to education from the field of medicine— embodies a specific set of ideas about how practitioners can work together to improve their practice. In the education context, this practice is designed to help schools, districts, and state systems support high quality teaching and learning for all students. Instructional rounds introduces teachers and educational leaders to the key principles and practices of an effective, learner-centered approach to observing, analyzing, and improving teaching and learning.
Join us as a school team of three to five participants (a minimum of two teachers and one administrator or coach per school) to fully explore instructional rounds.
You'll learn how instructional rounds strategically connect school, district, and state efforts with improvements at the instructional core, building collaborative networks of educators who learn from one another about improving teaching and learning. You will visit multiple classrooms where you can apply effective protocols and build your skills around the practice of instructional rounds. As a participant, you also will consider how to integrate these elements into your own improvement process.
Day 1: Overview and Introduction to Instructional Rounds
Day 2: School Visits TBD
Day 3: Deeper Dive into the Elements of Rounds
Day 4: Reconnect to Rounds and Address Local Needs
Day 5: School Visits TBD
Day 6: Connecting Rounds to Improvement
Participants will:
Develop skills in using protocols essential to the improvement of teaching and learning.
Identify how to collect specific and descriptive data that helps identify trends and support collective planning and task analysis.
Learn key elements in developing a culture that supports improving classroom instruction.
Identify professional development needs at the school or district level that will contribute toward improved instructional practices.
Understand the role of instructional core in the improvement process.
Additional Information
Registration includes training materials, continental breakfast, lunch, the book, Instructional Rounds in Education, and transportation to selected schools.

All times listed are in MST/Phoenix, AZ time.
---