Beginning Teacher Series: Sharpen Your Skills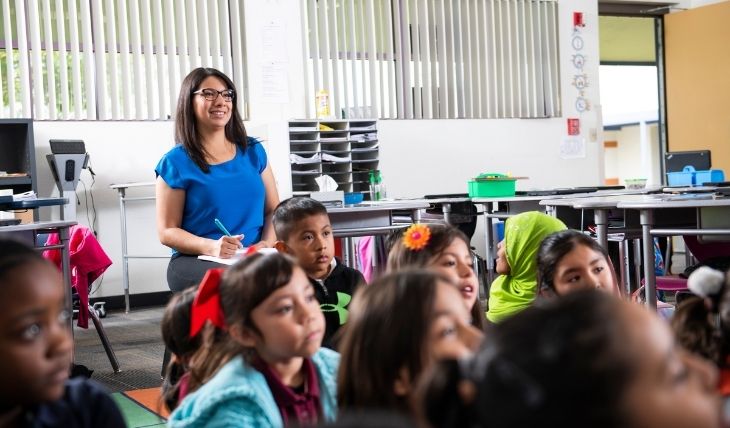 Join other educators new to the profession who are looking to build community while building their skills. Each Sharpen Your Skills event will provide a new teacher with hands-on, easily applicable strategies to support you in your first few years in the classroom.
October 1, 2022
Kagan Cooperative Learning- Level I
Facilitated by Tom Searl
Are you interested in learning how to engage all students in your classroom? Come experience the power of Kagan Structures! With Kagan, you can learn how to implement true teamwork to achieve greater levels of engagement with even your most reluctant students.
By learning the "seven keys" to unlock the door to successful cooperative learning, you will increase student engagement, improve learner retention, and build classroom community.
November 5, 2022
Brain-Friendly Teaching with Kagan- Level II
Facilitated by Tom Searl

When we align our teaching with how the brain learns best, students learn more and enjoy being in class. Put the power of brain research and theory to work in your classroom. Join us as we explore the six core principles of brain-friendly teaching all while utilizing the Kagan Structures, tools, tips, and techniques.  
**It is recommended that you attend Kagan Cooperative Learning- Level I as a prerequisite to this learning. **
February 25, 2023
Kagan Win-Win Discipline
Facilitated by Tom Searl

Have you ever considered ways to view classroom disruptions as a learning opportunity? When we meet students' needs or give them respectful and responsible strategies for dealing with their unmet needs, disruptive behaviors decrease. Instead of searching for ways to just end disrupting behaviors, let's teach our students responsible behaviors and life skills. In this Kagan Win-Win Discipline workshop, we will identify four types of disruptive behaviors and find out what to do in those moments. Most importantly, we will learn to follow up and prevent future classroom disruptions. Join us as we gain a new perspective on discipline problems and come away with tools that really work!
Participants will build community while
Focusing on applicable strategies

Discuss best practices for a classroom community

Reflecting on current practice
Additional Information
Registration includes breakfast, lunch, and all training materials
---