National Board Coaching Saturday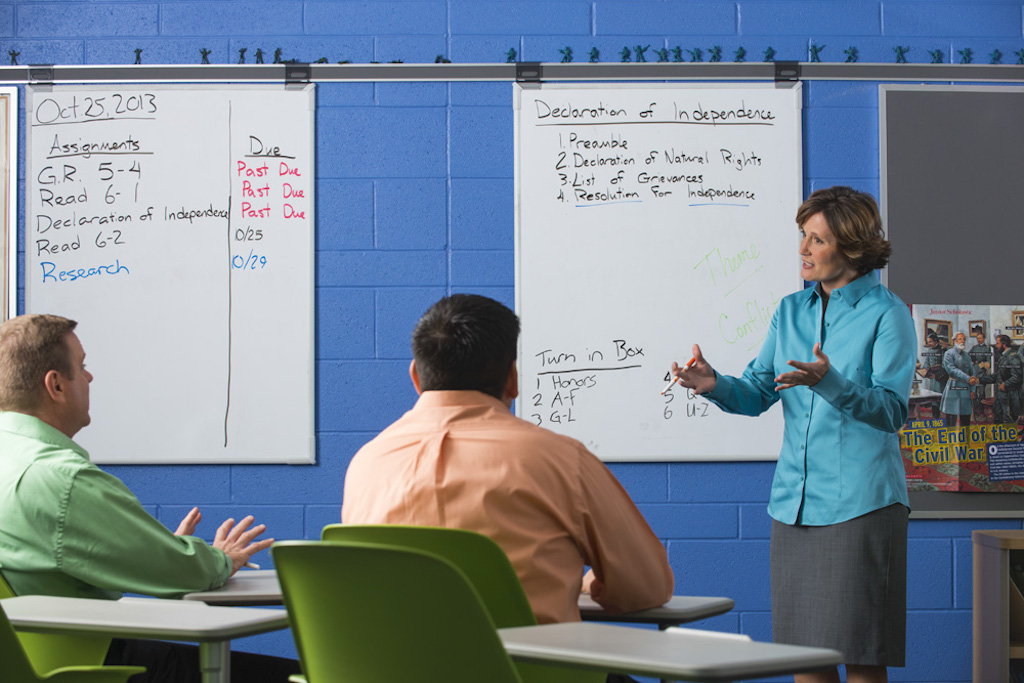 Coaching Saturdays are designed to guide candidates through the National Board process with coaching and mentoring support from Board-certified teachers. Aid comes in the form of an analytical review of portfolio and assessment components and through conversations about individual's practice, as it relates to the requirements established by the National Board for Professional Teaching Standards (NBPTS). The opportunity allows candidates to establish relationships with one another and provides an atmosphere away from the distractions of home and school to work solo, one-on-one, and/or in small groups.
Candidates participating in Coaching Saturdays should bring:
The NBPTS Component Instructions.

The NBPTS Standards for chosen certificate area

Any written commentary

Evidence: student work samples, teaching artifacts, videos, etc.                                                                     
Whether you are a first-time, continuing, or renewal candidate, this day is for you. Registration will close one to two weeks prior to the event to ensure we have enough Board-certified teachers available to assist you.
During February, March, and April, technology experts will be on hand. Candidates seeking technical assistance during these events should bring their camera, tapes, and all the cables/cords for the camera.
Candidates might want to consider registering for a Coaching Saturday away from home, turning it into a mini, working retreat. While the Arizona K12 Center cannot book any overnight accommodations, we can certainly provide some suggestions of where to stay if candidates attend a session out of town.
Below is the list of Coaching Saturday optional breakout sessions:
TBD
Participants will:
Reflect on and complete individualized goals.

Write commentary produced in collaborative and/or quiet environments.

Identify new goals as a result of analytical reviews of National Board for Professional Teaching Standards components and coaching conversations with Board-certified teachers.

Understand newly released components and information from the National Board.

Develop a sense of accomplishment for having participated in an engaging and collaborative work time.
Additional Information
Registration includes continental breakfast, beverages, and lunch.
---