Executive Director's Book Club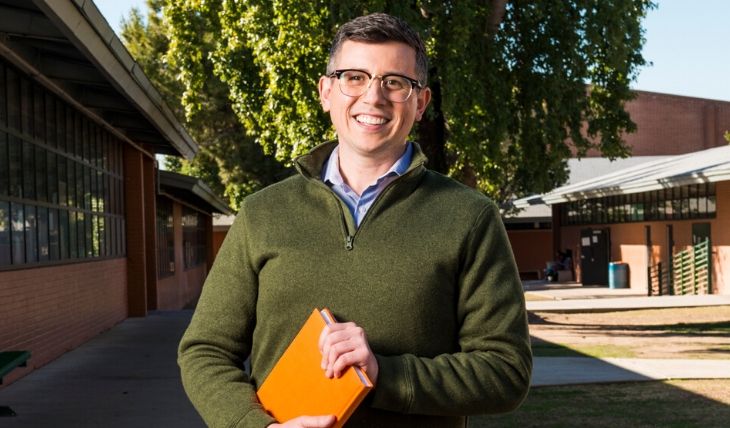 Join Executive Director Dr. Kathy Wiebke for the Executive Director's Book Club. The books we discuss are recommended by teachers and leaders just like you. Four meeting dates, four different books. You choose. Join us for one or all four! Each meeting is $10 and includes the book. Be sure to note each meeting's registration deadline!

We kick off the new school year on October 21 with the book Just Mercy by Bryan Stevenson. Just Mercy is a memoir that personalizes the struggle of injustice. It is an unforgettable account of Stephenson's journey as a young, idealistic lawyer and provides the reader a window into the lives of those he defends. How do we invite compassion and justice into our lives and into our work?

On January 28, join us to discuss Talking to Strangers by Malcolm Gladwell, a recommendation from some of last year's book club participants. Talking to Strangers examines our interactions with strangers and why they often go wrong. Gladwell shares that something is wrong with the tools and strategies we use to talk with people we don't know, which, as a result, invites conflict and misunderstanding.

When we meet on March 25, we will discuss Upstream by Dan Heath. So often in life, we get stuck in a cycle of response: we put out fires, we deal with emergencies, we stay downstream, handling one problem after another. We never make our way upstream to fix the systems that caused the problems. Upstream probes the psychological forces that push us downstream, including "problem blindness," which can leave us oblivious to serious problems in our midst. How many problems in our lives and in society are we tolerating simply because we've forgotten that we can fix them?

We will close out the year on June 2 with a discussion on the 2020 Pulitzer Prize for Fiction The Nickel Boys by Colson Whitehead. In this book, Colson Whitehead tells a story of abuse at a reform school in Jim Crow-era Florida that ultimately becomes a story of perseverance, dignity, and redemption. This story is based on the real story of a reform school that operated for 111 years.
Additional Information
Please note: The intended audience is pK-20 educators.

All times listed above are in MST/Phoenix, AZ time.

Please contact Kristin Moon at kmoon@azk12.org prior to November 4, 2020 if you require accommodations (such as closed captioning) for this virtual event.

---