Moving: An Online Gathering and Discussion with Andy Hargreaves About His Memoir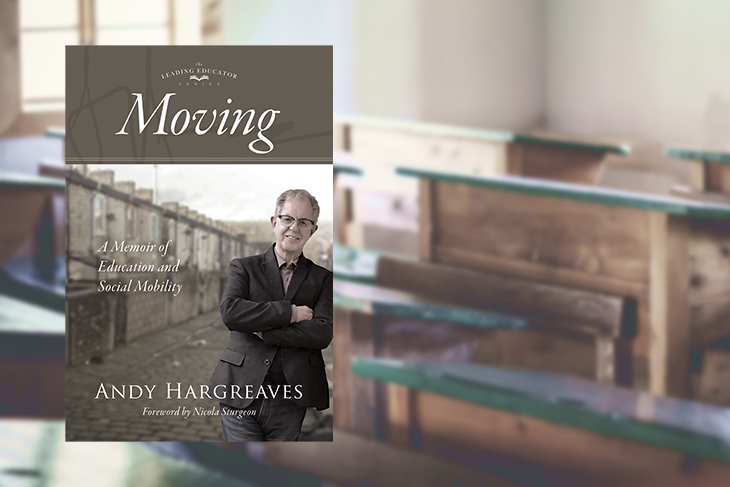 The Arizona K12 Center is offering to offset the cost of this book for the first 50 Arizona educators who not only register, but commit to reading this book and engaging in the online gathering. By using the discount code, Andy 2020, you are committing to reading Moving and fully engaging in this event. Andy suggests you pay close attention to the final strategic chapter of the memoir prior to the event as that will be part of our online discussion.

In order to receive your book and other materials, please register for the event using the link to the right and then submit your mailing information using this link: https://forms.gle/9dhnAdHq8864rPnx9

Social mobility—the chance, through education, to achieve greater success than one's parents—is a compelling issue of our time. Beginning in 1950s northern England, this revealing memoir links Andy Hargreaves's experiences of social mobility to today's challenges of inequity and immobility.

Benefits:
Learn, through the author's research and firsthand account, how issues surrounding mobility, equity, and education in the 20th century are still reflected in 21st century life.

Understand the obstacles of socially mobile students as they negotiate schoolwork, poverty, cultural collisions, and personal hardship.

How Hargreaves's experiences of testing, selection, ADHD, inspiring and uninspiring teaching, whole-child inclusion, and elitist exclusion are still alive and well in education
today.

Study three alternative scenarios for the future of social mobility that highlight the best ways to address both mobility and equity and to deal with the strains experienced by students who succeed in becoming mobile.
Additional Information
This event includes a copy of Andy Hargreaves book, Moving: A Memoir of Education and Social Mobility.

*If you would like Andy to respond to your questions during the event, or if you require accommodations, such as closed captioning, please plan to submit your questions or requests to aebner@azk12.org by June 17th.  

*Event access will be emailed to participants in the days prior to the event.

---