Providing Powerful Feedback: An Experience for Administrators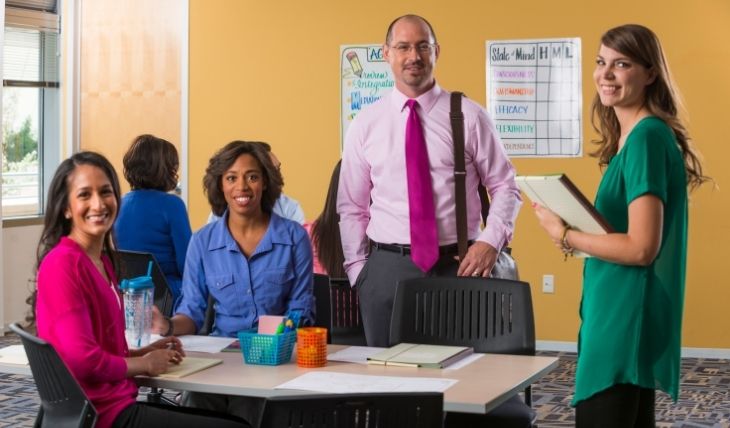 School leaders, as instructional leaders, aide in the support and growth of educators through intentional practice, centered around feedback, reflection, and action. Join us for a three day series that explores the role of an instructional leader and the impact that is possible when differentiated feedback, understanding of skill and will, and actionable next steps are applied to engage in growth and reflection.
In this series of three interactive virtual workshops, principals and assistant principals will learn:
How to conduct post-observation conversations in a way that practically guarantees reflection and accountability.
How to use Micro-slicing during classroom visits to quickly identify a teacher's root challenge in as little as 5 minutes.
How to create ONE thing feedback that hones in on the key next step a teacher needs to make towards improvement.
How to move a teacher's skill level up at least one level each year through differentiated feedback and support.
How to respond to low will teachers in a way that overcomes their resistance and motivates them to improve.
Additional Information
Registration includes training and a copy of Never Underestimate Your Teachers: Instructional Leadership for Excellence in Every Classroom.
Please contact Marissa Delgado at mdelgado@azk12.org by August 19, 2021 if you require accommodations (such as closed captioning) for this virtual event.
All times listed are in MST/Phoenix, AZ time.
---