AfterClass
You've probably heard some of these misconceptions about the National Board process. But what's the truth?
Jul 20, 2021
You've likely heard a lot about the National Board Certification process and what it means to be a National Board Certified Teacher (NBCT), but what is the reality? Here, we're exploring some common myths and misconceptions about the National Board Certification process.
Myth 1: It's scary.
Reality: Yes, the National Board Certification process is challenging, but it doesn't need to be scary. The Arizona K12 Center provides you support along the way to make the process manageable and less intimidating. We are available to answer questions and provide encouragement. We train candidate support providers who work with you one-on-one. We also host a variety of National Board support events each year that offer designated work time, topic-based learning sessions, and time to connect with other candidates and build your support network.
Myth 2: Being an NBCT means you are licensed to teach anywhere in the U.S.
Reality: National Board Certification is something you can earn in addition to your state certification. It is not the equivalent of a teaching license nor does it grant state-to-state reciprocity. 
Myth 3: Being an NBCT doesn't mean anything.
Reality: National Board Certified Teachers have taken on a vulnerable and rigorous process to closely examine their teaching practice. If someone is not familiar with the process, they may not know how much being an NBCT means. But the power of being an NBCT is clear in both the stories of their students and coworkers and in the research, which you can find here.
Myth 4: I'm too young or too old for the process.
Reality: A teacher needs to have taught for three years to begin the National Board Certification process but you can take the Arizona K12 Center's National Board Pre-Candidacy Class earlier. Besides that one restriction, National Board is available and accessible to you no matter your age or the number of years you have been teaching.
National Board is about advancing your practice wherever you are in that journey. For those newer to the profession, National Board can be a way to and advance your effectiveness and fundamentally shift the way you approach your career. For those who have been teaching longer, the process can recharge your love of the work and your professional impact.
Myth 5: It's best to just jump in and complete all four components in one year.
Reality: It's exciting to think about submitting all four components and achieving National Board Certification in one year. The rigor of the process, though, requires a significant time and energy commitment, and we encourage candidates to allow themselves more time to complete their components. Even if you are able to submit all four components in one year, there is a possibility of needing to revisit and resubmit components the following year. Give yourself the time and space to immerse yourself in this reflective process and still have time for other commitments by spreading the work out over multiple years.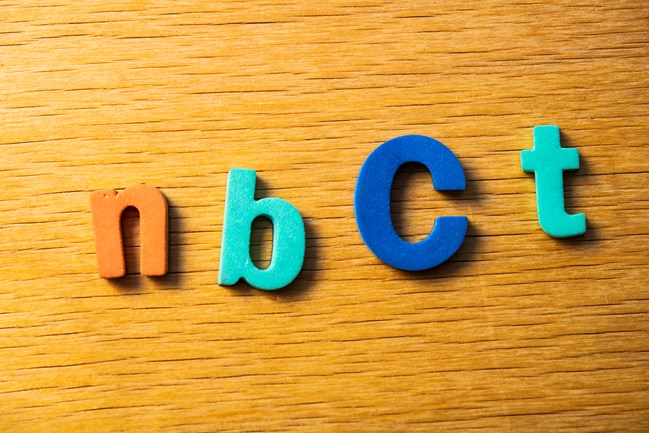 Myth 6: I already earned my master's degree, so I wouldn't benefit from National Board. OR I already earned my master's so National Board will be easy.
Reality: National Board Certification is very different than what you may explore in the education courses on the way to a master's degree. Both provide you with avenues to advance your practice but in different ways. National Board is an experiential, inquiry-based process set in the classroom where you are already teaching. Many teachers with their Master of Education degrees find National Board an incredibly beneficial experience. In fact, this year, 95% of our current National Board candidates already have a master's degree.
Myth 7: You don't need to prepare for Component 1, the content knowledge test.
Reality: Don't get caught believing this myth! Component 1 of the National Board Certification process is a knowledge exam in your certificate area. You may know the content you teach your students but the knowledge test will likely cover content outside of your exact grade, developmental level, and content area.
Myth 8: If you don't score high enough on a component, National Board isn't for you.
Reality: It can be difficult to find out that you worked so hard and didn't achieve certification on your first attempt. It can be just as hard to then share that news with others. The reality is that many National Board candidates do need to retake components before they achieve. Susan Collins, NBCT, shares about the emotional journey of needing to retake multiple times before achieving in this blog post on StoriesFromSchoolAZ.org.
Myth 9: Not achieving means not growing. 
Reality: Just by engaging with the process of National Board Certification and the structured deep reflection it requires, National Board candidates are growing and advancing their practice, no matter if they achieve or not.

Learn more about the National Board Certification process and the support we offer at the Arizona K12 Center by visiting our National Board Guidance page.